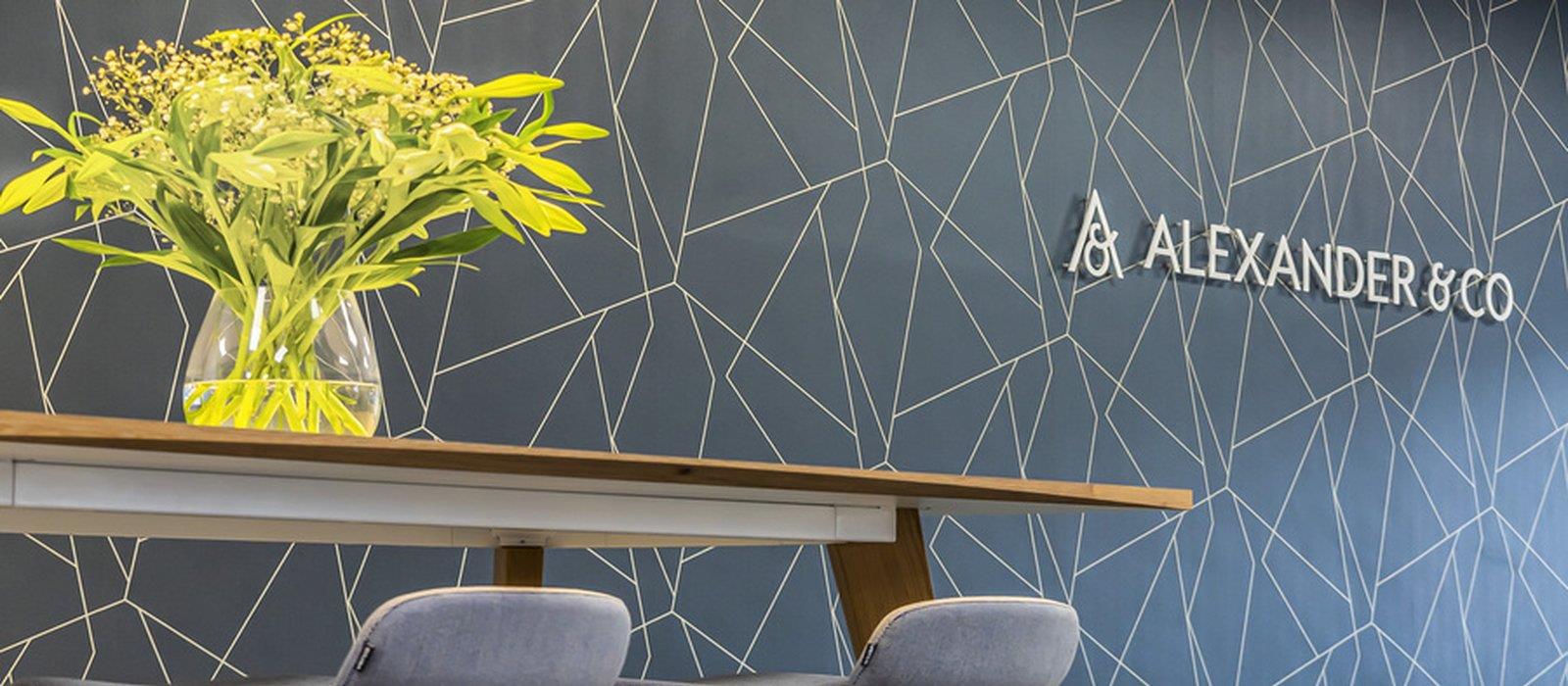 Guide to Selling a House
We've been selling property for the last 50 years, and have witnessed incredible changes over the years, continuing to help move generations of the same family.
---
A property sale isn't just about bricks and mortar; it's about people, their hopes, aspirations and needs. Your reason for selling is as unique as you are. The estate agent you choose is part of your moving puzzle, and, at Alexander & Co, we have all the right elements to get you sold and on your way.

We have put this basic 10-step guide together to help ease your property journey, and our team at Alexander & Co are always on hand to help answer any questions you have and guide you along the journey.
1. Accurate and up-to-date valuations
When selling your home, one of the first and most important things to do is to obtain an accurate and up-to-date valuation. The right agent will advise you on the current local property market and deliver an
accurate valuation
that will ensure your home will sell for the best price possible, in a time scale that suits your needs.
2. Determine your budgets
If you are planning on buying a new home after selling yours, it is important that you organise your finances now and know your calculations are correct from the start. Organising yourself early on will give you a clear picture on what you can afford to buy next, and also what you need to sell your home for in order to move.

Should you need any financial advice, or any help choosing a solicitor to help with your move, then
Alexander & Co
have a trusted panel of people we work with who can help you every step of the way.
3. Choosing your estate agent

Most sellers choose to use the services of an estate agent who acts on your behalf to find you the right buyer at the best price. The agent will be able to advise on selling price, conduct viewings and help advertise your property. They will also be able to advise on how to market your property to ensure you get the best scope of potential buyers seeing their potential new home.
4. Marketing your home

Once you have agreed terms with your letting agent, your home will need to be photographed and a floorplan will need to be completed. You will also need to arrange for an EPC to be carried out.

It is essential that all potential buyers are considered when marketing your home; not everyone will be reliant on property websites to help with their searches, so ensure your agent does not simply rely on this to generate interest.

When preparing your home for marketing, put yourself in the potential buyer's shoes and walk around your home. Do you need to de-clutter? Repaint the wall in the kitchen? Cut the grass? These are all areas that your buyers will look at, and first impressions count!
5. Viewings

Whether you choose to conduct the viewings yourself or ask your agent to do them for you, we would recommend that you are present at certain viewings, as you will be able to offer greater insight into things that aren't always obvious, such as friendly neighbours and the local community. First impressions really do count when potential buyers view your property, so it's important to prepare fully.
Outside

Give your property 'kerb appeal'. If the outside of your home looks unloved, the potential buyers will not be optimistic about the inside. Step outside your home and imagine what a buyer will think on their first approach. A tidy lawn and clean windows and doors will give a great impression, so it's worth taking the time to enhance the exterior and, if possible, move any bins out of sight.
Inside

Potential buyers want to imagine themselves living in your property. Most will be imagining their sofa in place of yours, their pictures on the walls. Here are some things that should be considered to make them feel at home as soon as they walk through the door:

De-clutter: buyers will look in cupboards and drawers to investigate storage space. It is really important to finish off any niggling jobs that may put them off, as the move may be completed quickly and they will want to see the home ready for them to move into.

Control the temperature: keep your home cool in the summer and warm in the winter. Replace any odours of smoke or pets with flowers or freshly brewed coffee.
6. Negotiation

Your estate agent will handle negotiations between you and the buyer. It's important that you consider how much you would be prepared to accept if a buyer offers a price different from the asking price, especially if this will affect the amount you can borrow for the mortgage on your next home. The buyer's position may also impact your decision, and you should consider the position and ability of the buyer, along with the price being offered and how they fit in with your requirements and forward move. Are they paying cash? Do they already have a mortgage agreed in principle? Are they first-time buyers? Are they in a short chain? Can they work to your timescales better than other buyers? These are all things to consider.

Whatever happens, you should never feel pressured into accepting an offer. Estate agents are acting on your behalf, not the buyers', so they will work with you to get the best price. Your estate agent will be able to advise you, as they will be taking into account the response to the marketing so far, interest from any other parties and any recent comparable sales.
7. Accepting an offer

Once negotiations have reached a positive conclusion and you are happy to accept an offer you, will need to start the conveyancing process (if you have not done so already).

Conveyancing is the process by which the legal transfer of property from one person to another is made. Your estate agent will issue a memorandum of sale to you and your buyer, as well as the solicitors acting for you. This specifies the details of the sale, confirming the parties involved and the price agreed.

At this stage, you will also need to take your mortgage application further, if you have not already done so, as you will now know what funds you will have available to you following the sale of your house.
8. Surveys

There are three main types of survey: a mortgage valuation; a homebuyer report and a building survey. Your buyer will probably be arranging a survey, so you will need to allow access for the surveyor.

If they are buying your home with a mortgage, then the bank/building society will normally insist on a mortgage valuation to establish that the property is good security for the loan. The buyer will normally pay for the mortgage valuation, but very rarely gets a copy of the report and, as such, they may choose to arrange their own survey as well.

A homebuyer report is ideal for more conventional residential property, built within the past 75 to 100 years. The report will include a detailed visual inspection of all aspects of the property that are available for inspection.

A building survey (also referred to as a full or structural survey) is suited to older properties, or properties which may have different forms of construction or undergone major changes. A detailed inspection of all visible areas of the property is undertaken.

You will also need to think about your survey requirements on your forward purchase.
9. Exchange of contracts
The exchange of contracts is the legally binding part of the process. This is when your buyer will log a deposit with their solicitor. The normal sum or liability is 10% of the purchase price.

Contracts are exchanged when you and the buyer and your respective solicitors/conveyancers are satisfied that everything is in order. At this point, the date of completion is formalised so you can then finalise your move date and book your removal company. From this point, both parties are legally bound to complete the transaction.

10. Completion

This is the final day of the process, and the balance of the monies due to you is transferred via the banking system. Most importantly, this is the day you will need to move out and hand the keys to your estate agent or the buyer.

This is intended to help as a guide and help you through the basic process. Buying a new home can be a stressful and daunting time, but the team at Alexander & Co are always on hand to help ease your property journey.